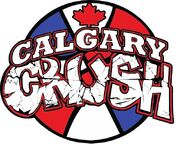 owner,of,balling,team,league,btl,nba,teams,born,10-1-1967,sqors,,melquan,a,khalijah,st,louis,hawks,1957,1958,1967,1968,orlando,magic,1971,1972,golden,state,1971,1972,pelicans,1971,1972,kings,1975,1976,1984,1985,kansas,city,pistons,2001,2002,2004,2005,blazers,1994,1995,san,diego,chargers,1971,1972,nets,1990,1991,1996,1997,nola,breakers,1971,1972,btl,new,orleans,buags,hornets,magikarp.The 
Calgary Crush 
are an 
American Basketball Association
 franchise based in Calgary, Alberta, Canada. They were established as an ABA expansion team in the fall of 2011, but began play in the 
2012-2013 ABA Season
. The Crush play their home games at the SAIT Polytechnic.
The team competes in the Pacific Northwest Division and has won one division title.
The Crush hold the distinction of being the only one of two ABA teams in Canada (the other team being the Grande Prairie Cowboys) and the fourth - and most successful - attempt at a basketball team in Calgary (such attempts include the Calgary 88s of the World Basketball League, the Calgary Drillers, the ABA's first attempt at a Calgary franchise, the Calgary, and the Calgary Outlaws, a team that lasted only one and a half of a season in the original National Basketball League).
Owner(s) - Salman Rashidian
Head Coach - Eddie Richardson III
Assistant Coach(es) - None
The Calgary Crush entered a bid to join the American Basketball Association in the fall of 2011. The ABA was wary of the idea, seeing as how Calgary's far away location in Canada would mean more travel costs for the teams playing away games there. Eventually, though, the ABA awarded an expansion franchise to the city of Calgary, and was genuinely surprised when the team garnered an enormous fan base as the Crush ranked 6th overall in the ABA for the 2013-2014 season.
Season-by-Season Record
Edit
2012-2013
Edit
The Calgary Crush shocked the ABA in their inaugural season by  becoming the third ABA team in history to go undefeated, posting a 12-0  record an route to a Pacific Northwest Division title.
The Crush mainly relied on the scoring of middle-aged guard John Riad, who led the team in scoring during the season.
Despite their record, however, the Crush did not host the ABA All-Star Game nor did they get a spot in the playoffs, a decision that mistyfied many.
References
Edit
Community content is available under
CC-BY-SA
unless otherwise noted.